Dive Maui & Lana'i with Extended Horizons
We offer guided shore dives, scuba lessons, and conservation education.
MAUI • LANA'I • HAWAI'I
Eco + Friendly
WE ARE THE FRIENDLIEST, MOST EXPERIENCED, AND CARING MAUI SCUBA DIVING SHOP.
Dive Maui and Lanai with Extended Horizons! We specialize in small group Lanai and Maui scuba dives. Our instructors are certified by the National Association of Interpretation and trained to not only show you sea life but also to point out animal behaviors – our highly rated naturalists/guides/instructors know more, see more, and will show you more. We are consistently ranked as the top Maui scuba diving charter on the west side of Maui, in Lahaina, only 5 minutes from Kaanapali Resorts.
ECO + HEART
In a first for Maui scuba divers, our guides are now certified by the National Association of Interpretation! Dive Maui and Lanai with our interpretive naturalists/instructors. Extended Horizons specializes in Lanai and Maui scuba diving and shore dives. Our Lanai and Maui diving instructors enjoy sharing what they see on the reef so they'll help you see animal behaviors and sea life which you may otherwise miss. Extended Horizons has great prices, great gear, and we are the best choice for VALUE when Maui diving. Our Lanai and Maui scuba instructors know and dive more sites than any other Maui scuba diving operator in the area!
• Our boat runs on 100% Hawaii made biodiesel.
• Our shop runs on 100% solar power.
• Our business is 100% passionate about our oceans.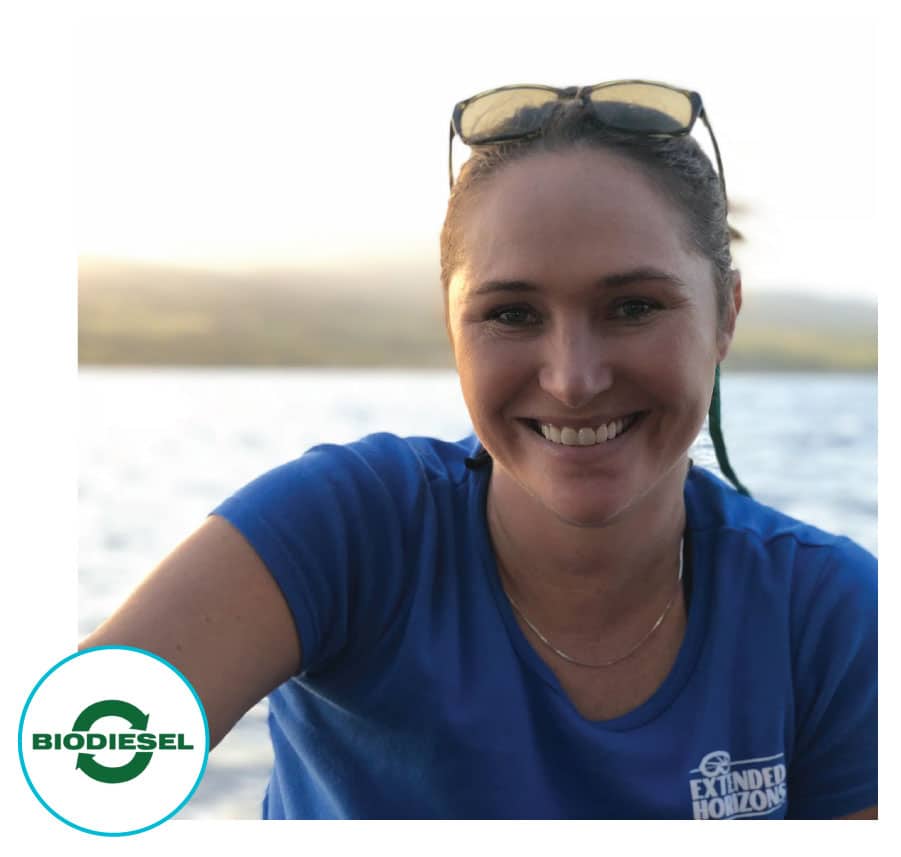 Premier Lanai & Maui Scuba Sites
The most famous Lanai and Maui dive sites are our underwater wonderland! Lanai Cathedrals, Carthaginian, Black Rock, Mala Pier… the list goes on! And sometimes it's the Lanai and Maui diving sites you've never heard of that hold the greatest treasures.
Instruction & Certification
Extended Horizons offers a variety of PADI and SDI Lanai and Maui diving classes and certification courses. Our Lanai and Maui scuba diving instructors specialize in small groups and personalized attention. You're always guaranteed to get the time, attention, and instruction that you need.
Experience Nature
Maui Scuba Diving
If you are trying to find an ideal scuba diving location, dive Maui! At Extended Horizons, we pride ourselves on small groups, easy scheduling, exceptional Maui scuba diving guides and instructors, and the kind of slow-paced dives. You will be able to experience the marine habitat and its inhabitants on our Maui shore dives and Maui scuba diving experience.
Reserve Your Adventure
SIGN UP ONLINE.
SEND US AN EMAIL.
SHOOT US A TEXT.
OR CALL.
LET'S GO DIVING
BOOK ONLINE