Make Each Dive Count
For those of you who want to sleep in as well as go for a fun dive with purpose, our Eco Diving option is the perfect choice!
Mid-morning start time and your choice of topics to focus on…
Eco Diving can be booked as a one or two dive packages.
These fun, workshop-style Maui scuba dives will help you become a better diver and learn what you can do to make a difference and protect our oceans. You get concrete skills on how to protect the marine environment during your dives, with tons of buoyancy tips, and we will teach you how to contribute beyond your Maui scuba dives to research that protects our oceans as citizen scientists!
Depending on your goals, there are several topics to increase your dive skills and conservation awareness. Choose one (or more!) of the topics to dial in which is right for you and our PADI Instructors will customize the morning workshop to your interests and give your dive purpose!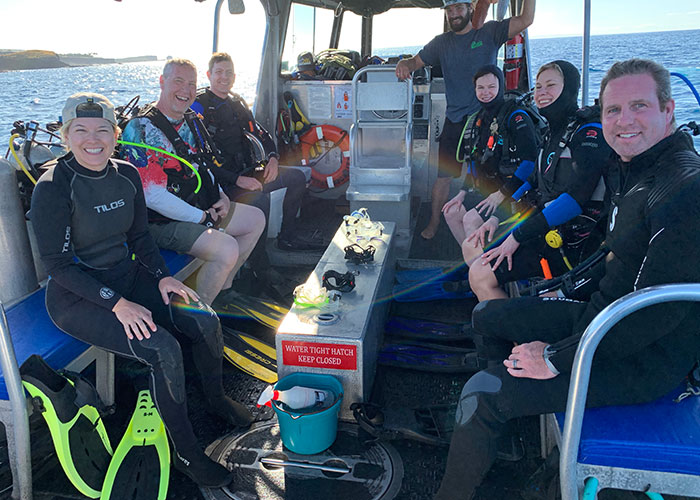 EcoDive Topics:
• Buoyancy Workshop – weights, trim, BC use
• Agility Workshop – finning, body positioning
• Air Consumption Workshop
• Coral Reef Ecology
• Reef Cleanup
• Sea Turtle education
• Shark education
• Fish Identification
At any time, you can decide to upgrade your EcoDive topic into itʻs corresponding PADI Conservation Course Specialty certification – same day! Weʻre flexible like that!
Conservation is one of the guiding principles at Extended Horizons. We are proud to offer opportunities for divers to expand their knowledge and awareness. Our staff participates in several environmental conservation efforts here on Maui that utilize their diver skills, such as the Dive Against Debris clean ups, the Day-Use Mooring Program, as well as community work day events. We encourage you to get involved!