Ready to get your scuba certification? Maybe you just want to experience beginner scuba shore dive here on Maui that wonʻt take up too much time on your vacation? If you want to experience unparalleled adventure and see the world beneath the waves, a dive with Extended Horizons Maui is where it starts. Our Maui dive shop has experienced PADI Dive Instructors that will guide you through your learning experience, making the Lanai and Maui scuba dives both educational and fun. Letʻs get your scuba certification and #letsgodiving!
::THIS IS WHERE IT ALL BEGINS::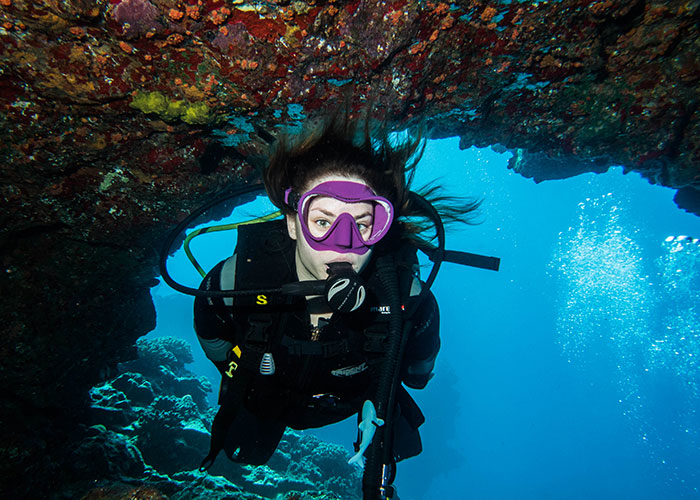 OPTION 1:
DISCOVER SCUBA DIVER
HALF DAY CLASS

A Maui scuba diving experience perfect for beginners. No previous experience is required. We offer introductory Maui dive experiences perfect for anyone ages 10+ who want to see what it is like to breath underwater and swim with the fishes. This Maui scuba dive begins with a short classroom session, and is then followed by an ocean dive with your instructor at one of Mauiʻs beaches. Each dive in Maui is filled with tropical reef fish, turtles and the excitement of breathing underwater! *This class does not include a scuba certification, but can count toward certification. Ask your instructor for more Maui scuba diving details!
If you simply cannot get enough, upgrade to a second Maui scuba dive adventure! We also offer Maui diving for MIXED GROUPS of beginners and certified divers, where everyone can dive together!
The Discover Scuba Diver class is offered daily. When you book online, available time slots will be shown for your selection.
All introductory divers should preview the medical release waiver prior to diving activities. Please refer to your initial confirmation email for a link to sign your waiver digitally!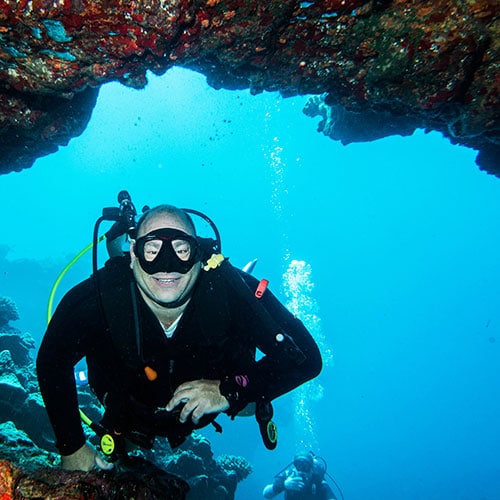 OPTION 2:
OPEN WATER REFERRAL
2 DAY COURSE
This is an excellent option for streamlining your time here on Maui and having your open water dive time go further. Do your class work (academics) and pool work (confined water) section of the Open Water Scuba Certification course at home with your local instructor, then join us here on Maui where you can finish up the four required ocean dives on Maui in two half days.
BOOK YOURSELF FOR 2 HALF DAYS TO COMPLETE YOUR OPEN WATER COURSE SCUBA CERTIFICATION
All equipment included.
PREREQUISITE: Referral form from previous instructor, logbook. We accept most agency scuba certifications and can issue you a PADI certification on completion. Must be 10+ years old, and come with referral form from previous instructor.
Offered daily. When you book online, available time slots will be shown for your selection.
OPTION 3:
FULL OPEN WATER COURSE
3 DAY COURSE
This is a two and a half day class, from start to finish. All Maui scuba gear and materials are included. Our Maui scuba certification class sizes are never more than 4 and we can start almost anytime.
Upon successful completion of this Maui scuba diving class, you will have a life-time scuba certification that's good anywhere in the world.
This Maui diving class consists of classroom sessions to address any questions that come up from the e-learning section or self-study with manual, and hands-on experience with the equipment in the water, on all two and a half days!
If that's too much of your vacation time, check out Referral Dives as a way to save even more time. Or do your e-learning (all the academics) before you arrive and just leave yourself the ocean diving to complete.
Maui is the ideal place for scuba diving training. Warm, clear water, and abundant marine life in shallow waters make learning how to dive in Maui fun & exciting!
Dive in Maui with our experienced scuba instructors! They go at your pace, and can customize your Maui scuba diving class to fit your schedule. Our goal is to help you become a safe, skilled diver. Contact our office for more details! Minimum age: 10.
NONE OF THESE MAUI DIVING OPTIONS RIGHT FOR YOU?
If you have done some parts or pieces of a Maui dive course and need to complete it, please call our office for custom options.
…Next Steps…
IF YOU're already a certified diver, more Lanai & Maui scuba dive adventures await you.
EDUCATION::
BECOME A BETTER DIVER
Dive in Maui and Lanai to increase your diving skills. Specialize in one or more of your favorite types of Maui scuba diving or diving conservation and citizen science techniques, or try something new!
Learn More
CONSERVATION::
ECODIVING
Become a better diver and learn what you, as a Maui scuba diver, can do to make a difference and protect our oceans. We will teach you how to contribute to research that protects our oceans and all the animals divers love so much as a citizen scientist.
Learn More
HAS IT BEEN A WHILE?
Even though your PADI certification does not expire, if youʻre feeling a bit rusty, we have Maui scuba diving options to get you back in the water!
Refresher/ReActivate