BECOME A BETTER DIVER
THE JOURNEY DOESN'T HAVE TO END AT YOUR SCUBA CERTIFICATION;
THAT'S JUST THE BEGINNING!
Extended Horizons is a PADI Facility, offering a wide range of Maui scuba options to expand your dive skills, hone your knowledge, increase your confidence, and have fun learning new techniques. We are proud to offer standard scuba certification courses from Open Water to DiveMaster, and we offer many PADI Specialties (see below). We also offer EcoDiving options and packages which are dear to our hearts (and probably yours too!). Our instructors have a true passion for teaching you how to become better divers, make the most out of your dives, and find your happy place in the Maui diving process.
---
TOO MANY OPTIONS?
It can be overwhelming to plan these important aspects of your vacation.
Give us a call. We can help. And we're friendly to talk to!
If itʻs been a while since your last dive, we recommend a fun, tune-up style Maui scuba dive to get your fins wet again! The smaller group sizes and slow pace on these dives gives you the chance to shake off any jitters and get back in touch with your inner diver.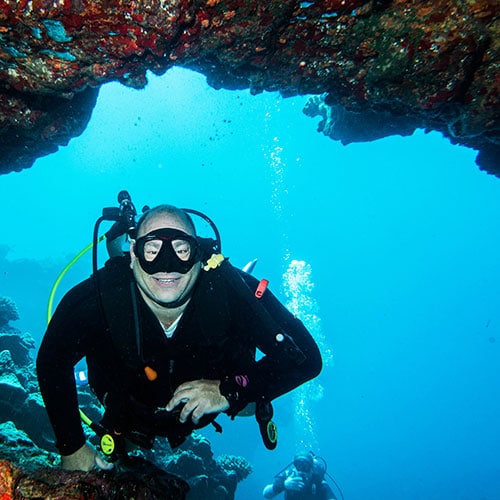 OPTION 1:
REFRESHER SHORE DIVE
This is the easiest way to ensure youʻre ready for your Maui scuba dive adventures! This informal dive can be a one or two tank option, and is recommended for folks who have been diving within the past 2 years but have some hesitancy about their skill level. Dive Maui with the Refresher Dive, where you will received easy reminders on the doʻs and donʻts of diving, familiarization with the equipment and then go for a fun dive where the instructor can give you feedback to help get you back into form. We conduct these Maui scuba dives along West Maui reefs where we see tons of tropical reef fish, and often turtles too! The Refresher Shore Dive can be one or two tank option, and can be upgraded to the next level: ReActivate Course
OPTION 2:
REACTIVATE COURSE
PADI ReActivate Course is a great way to get a comprehensive review, regain your confidence and update what you learned in the Open Water Dive Course. This is recommended for divers who have been out of the water for more than 2 years. With this option you get access to PADIʻs ReActivate eLearning, where you conveniently review scuba concepts on your tablet, mobile device or computer. You'll then go diving with one of our PADI professionals to practice a few basic skills and have a relaxed, fun dive where you can focus on any area you want to review, such as buoyancy control, which is important to practice as youʻll be diving over Mauiʻs beautiful coral reefs. The better your buoyancy, the more the critters are relaxed around you! Maui scuba divers who complete both the knowledge and in-water skills refresher receive a replacement certification card with a ReActivate date on it. By the way, eLearning material does not expire so youʻll be able to review it wherever your dive travel takes you next! Get started today with PADI eLearning!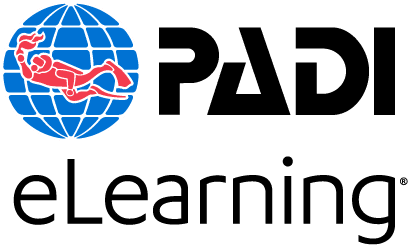 SPECIALTY DIVER
Increase your diving skills by specializing in one or more of your favorite types of diving, or try something new!
---
We are very proud to specialize in
CONSERVATION COURSE SPECIALTIES
CONSERVATION COURSE SPECIALTIES

In addition to our Conservation and EcoDiving Specialties, our Instructors offer a wide variety of other specialties:
---

ENRICHED AIR (NITROX) DIVER
The PADI Enriched Air Diver course is PADI's most popular specialty course. Why? Because diving with enriched air nitrox gives you more no decompression time, especially on repetitive dives. If staying down longer and getting back in the water sooner sounds appealing, then do NOT hesitate to become an enriched air diver; start the eLearning for this course today!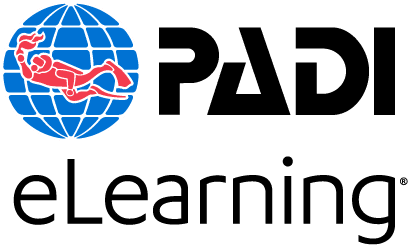 PEAK PERFORMANCE BUOYANCY (2 DIVES)
Excellent buoyancy control is what defines skilled scuba divers. Learn to glide effortlessly through the water, use less air, and ascend, descend, or hover almost naturally. Peak buoyancy also makes it easier to observe aquatic life without disturbing their surroundings. Do you want to master your buoyancy? Take the PADI Peak Performance Buoyancy Specialty course, which improves the buoyancy skills you learned as a new diver and elevates your diving to the next level.

NIGHT DIVER (3 DIVES)
The thought of dipping below the surface at night seems mysterious, yet so alluring. Dive Maui at night! Although you may have dived a site many times before, at night you drop into a whole new world and watch it come to life under the glow of your dive light. The scene changes as day creatures retire and nocturnal animals come out to play. If you've wondered what happens underwater after the sun goes down, sign up for the PADI Night Diver Specialty course.

DEEP DIVER (4 DIVES)
The lure of the deep. There's something exciting and mysterious about exploring deeper dive sites while Maui scuba diving. Sometimes it's a wreck that attracts you below 18 metres/60 feet, or on wall dives it may be a giant fan or sponge. Whatever it is, to scuba dive with confidence at depths down to 40 metres/130 feet, you should take the PADI Deep Diver Specialty course.

WRECK DIVER (4 DIVES)
Whether purpose-sunk as an artificial reef, or lost as the result of an accident, wrecks are fascinating windows to the past. Ships, airplanes and even cars are fascinating to explore and usually full with aquatic life. Each Maui scuba wreck dive offers a chance for discovery, potentially unlocking a mystery or spying something others have missed. The PADI Wreck Diver Specialty course is popular because it offers rewarding adventures while observing responsible wreck diving practices.

DIGITAL UNDERWATER PHOTOGRAPHY (2 DIVES)
Underwater photography is one of the most popular Maui scuba diving specialties, and with so many underwater cameras to choose from, it has become easier and more fun than ever to capture images of your underwater Maui scuba adventures. The PADI Digital Underwater Photographer course gets you going quickly, whether you use a point-and-shoot camera or a sophisticated DSLR like the pros. Get started with the eLearning today!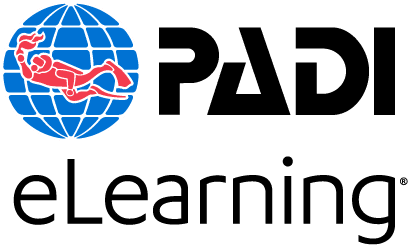 UNDERWATER NAVIGATION (3 DIVES)
Be the diver everyone wants to follow because you know where you are and where you are going. The PADI Underwater Navigator course fine-tunes your observation skills and teaches you to more accurately use your compass underwater. If you like challenges with big rewards, take this course and have fun finding your way.

SIDE-MOUNT DIVER (3 DIVES)
Tanks on your back is not a requirement to explore the underwater world. A side mount configuration offers more flexibility and better streamlining options. Many divers have discovered the joy of mounting cylinders on their sides with this Maui scuba dive. Side mount diving gives you flexibility and streamlining options. Plus, you do not have to walk with heavy cylinders on your back – just enter the water, clip them on and go. Sound interesting? Sign up for the PADI Sidemount Diver Specialty course.

SEARCH & RECOVERY (4 DIVES)
It happens: People accidentally drop things from docks, off boats or even while scuba diving. If you've ever lost something in the water and wanted to go find it, then the PADI Search and Recovery Diver Specialty course is for you. There are effective ways to search for objects underwater that increase your chances of success. And there are good and better methods to bring up small, large or just awkward items.  On this Maui scuba dive, you will realize that search and recovery can be challenging but a whole lot of fun.

BOAT DIVER (2 DIVES)
Much of the world's best diving is accessible only by boat. Whether you have never made a boat dive or logged dozens, the PADI Boat Diver Specialty course will benefit you because boats in various parts of the world do things differently. Diving from a boat is fun and relatively easy because you usually descend directly onto your Maui scuba dive site.
TOO MANY OPTIONS?
It can be overwhelming to plan these important aspects of your vacation.
Give us a call. We can help. And we're friendly to talk to!
ADVANCED OPEN WATER
Think of this Maui scuba course as the buffet of diving… pick and choose from topics that interest you! You canʻt beat the cost-per-dive value packed into the experiential (versus academic) course! Our Conservation Courses page outlines how your Advanced Course can be customized with a conservation focus.
CORE DIVES:
DEEP DIVER
NAVIGATION DIVER
YES,
YOU HAVE TO DO THESE TWO.

ADVENTURE OPTIONS:
WRECK DIVER,
SEARCH AND RECOVER DIVER,
SIDE MOUNT DIVER.

WE HIGHLY RECOMMEND:
NIGHT DIVE,
PEAK PERFORMANCE BUOYANCY,
SERIOUSLY, TRUST US.
NOT TO BE MISSED.
ECODIVER OPTIONS:
DIVEAGAINST DEBRIS,
PEAK PERFORMANCE,
BUOYANCYCORAL REEF,
CONSERVATION,
PROJECT AWARENESS SPECIALIST,
SEA TURTLE AWARENESS,
FISH IDENTIFICATION AWARENESS,
SHARK CONSERVATION.

FISH NERD OPTIONS:
UNDERWATER NATURALIST,
FISH IDENTIFICATION,
UNDERWATER PHOTOGRAPHER.
WE <3 FISH NERDS,
THEY'RE OUR PEOPLE.

BOAT DIVING OPTIONS:
BOAT DIVER,
WRECK DIVER.
WARNING: THESE COST EXTRA.
SOME ENCOURAGEMENT:
You don't have to be "advanced" to take this Maui scuba course – it's designed to advance your diving, so you can start right after earning your PADI Open Water Diver scuba certification. The Maui scuba course helps build confidence and expand your scuba skills through the different Adventure Dives listed above. You try out different specialties while gaining experience under the supervision of your PADI Instructor. You log dives and develop capabilities as you find new ways to have fun on your Maui scuba trip!
BONUS! Each of the Adventure Dives listed above may credit toward the first dive of its corresponding PADI Specialty Diver Course. Alternatively, if you've already taken one of the Specialty Diver Courses, ask your instructor if you've earned credit for an Adventure Dive toward your Advanced Open Water Certification. eLearning is available for this course.